Sigzagor Branded AIO 

These AIO feature square tabs,  dual pocket opening with double leg guessets and tummy panel. They also have a 5 layer CBI insert sewn in for the ease of not having to stuff inserts, but with the dual pockets it give you the option to add absorbency as needed.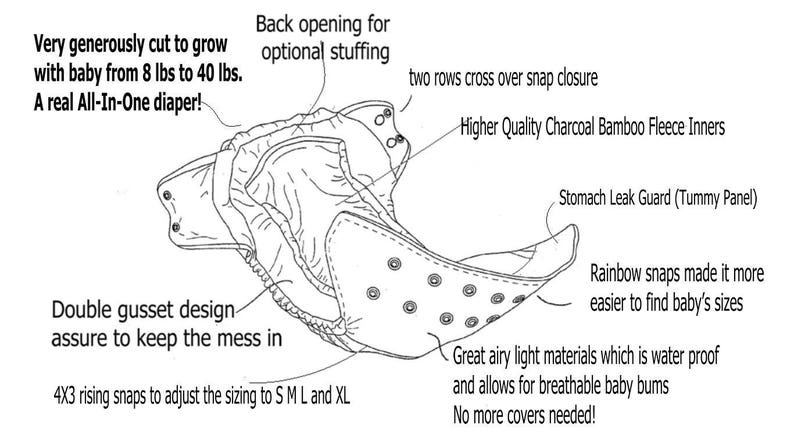 HaPpee Bums AIO


These AIO feature dual pockets, double inner guessets, colorful snaps and a sewn in charcoal bamboo insert. They are lined with charcoal bamboo which is super soft. It also has a great tummy panel made of PUL (polyurethane laminate) which is a waterproof/water resistant material; as well as an extra layer of PUL behind the embroidery.
THX Charcoal Bamboo Lined AIO
These Bale & Jesse branded AIO (all in ones) feature a 4 layer microfiber insert sewn inside of a charcoal bamboo lined diaper with a back pocket opening. The outside (printed) material is PUL (polyurethane laminate) which is a water resistant/proof on the outside.